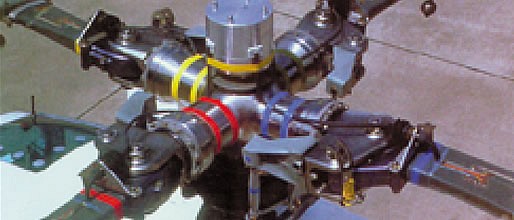 技术文章Technical Articles
Profit from the expertise of the market leader...
Fundamental knowledge, application examples, product information – various Technical Articles and whitepapers from HBM on the subject.
Measuring forces in the force shunt: Three methods used in practice
Sometimes it is of advantage to measure force in the force shunt. This article presents three methods used for measurement in the force shunt.
[more]
Force transducers based on strain gauges
Force transducers based on strain gauges have a so-called spring element or loaded member where the forces to be measured are applied. The spring element deforms and strain is produced on the surface. The task of the spring...
[more]
High accuracy is high efficiency
Why particularly accurate force transducers enable new application areas
[more]
FDT technology for amplifiers
In 2003, a number of prestigious companies in the automation sector established the FDT Group, in order to create a common communications and configuration interface for field devices in automation technology. We now have...
[more]
New HMI Software Solutions for Process Monitoring: A Modular System
Operability and functional control - it is just these requirements that HBM addresses with the new HMI software solutions of FASTpress Suite.
[more]
HBMhotline.com is HBM's customer magazine, read the latest issue here...

Subscribe to our process measurement email newsletter