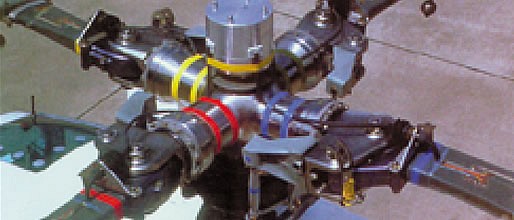 技术文章Technical Articles
Profit from the expertise of the market leader...

Fundamental knowledge, application examples, product information – various 技术文章Technical Articles and whitepapers from HBM on the subject of experimental stress analysis.


Metrological recording of deformation development in ultra-high performance concrete (UHPC) in a triaxial test cell
This article shows that by using a "triaxial cell" test rig, it is possible to determine the triaxial strengths for both static and dynamic loadings.
[more]
Using statistical techniques to validate field test data for fatigue analysis
This paper describes some statistical techniques for taking measured data and projecting what the expected time history and resulting fatigue damage would be if test data were collected for much longer times.
[more]
Dynamic material properties
Strain measurements in a split Hopkinson bar
[more]
Early warning of damage to wind turbine rotor blades
Suitable sensor technology must be employed to detect the damage to wind turbine rotor blades early enough, and minimize the economic consequences. The sensors must be able to withstand tough ambient conditions and must...
[more]
Improved Strain Gage for Residual Stress Analysis Using the Hole Drilling Method
In the following it will be demonstrated that the new HBM symmetrical rosette design will significantly reduce the errors in the measurement and will allow much more reliable stress results.
[more]
Video - Installation of strain gages